"A Snorkeller's Eye View"
The 50s and 60s opened up the underwater world for me with TV programmes such as "Sea Hunt" starring Lloyd Bridges, and Jacques Cousteau's "Undersea World ". These films triggered an irresistible desire for adventure and to explore the unknown. Even today, I still look down into the water and wonder what lives down there?
I started diving in 1967 with the British Sub Aqua Club. At that time, it was mandated that we learn how to snorkel first. Only then were we allowed to progress to self-contained breathing apparatus equipment (as scuba was then known!)
In the early 70s I drifted away from scuba, until 2009 when my family decided to take a holiday in Egypt, next to the Red Sea. It was important we knew how to snorkel well, to get the most from our holiday in one of the best underwater environments in the world. My son and I therefore joined the Ruislip Snorkelling Club.
We had a wonderful time on holiday, but it would not have been the same without the snorkelling skills we learnt from the instructors at Ruislip.

Unexpectedly, I also found that snorkelling was more satisfying than scuba diving and it was much better for keeping me fit. Snorkelling just with a mask, snorkel and fins was a liberating experience. Using only what nature had given me and some basic equipment encouraged me to look for more locations where I could try out all my new skills.

Surface diving when mastered is the natural way to explore the underwater world. With a single breath and perfect dive, I can always take a closer look. Free from the effects of gravity, I glide down, suspend myself motionless while observing my surroundings and blend into a watery world.
I have now been snorkelling regularly with Ruislip Snorkelling Club for over 10 years and have dived in seas, lakes, rivers and estuaries. I don't mind where I go because each dive is always different. Snorkellers dive to surprising depths; personally, I find there is more to see and enjoy in shallow waters. I rarely feel the need to dive more than five metres.
A "snorkeller's eye view"
The following photos were taken by club members. They are no substitute for experiencing the real thing. Snorkelling for me has a distinct advantage over all other water activities. Near 360-degree vision in between the sea, sky and land. Photos from our club's annual visit to Swanage Pier, Dorset.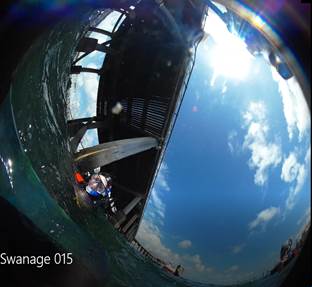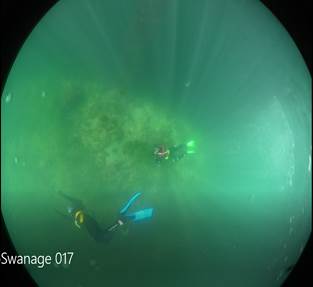 Looking down
A strange and mysterious world of reefs, plants, coral, multicoloured weed illuminated as the sun's rays penetrate the water.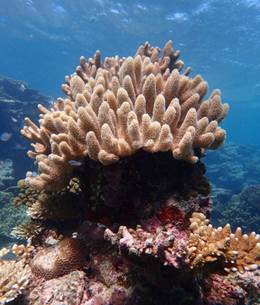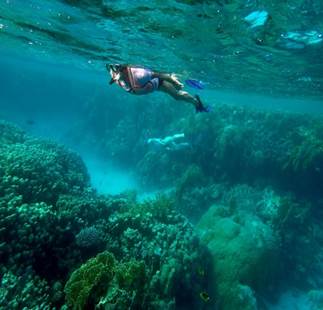 See coral, perhaps a thousand years old, and then move on to explore underwater channels. Shallows which are often inaccessible to anyone except snorkellers.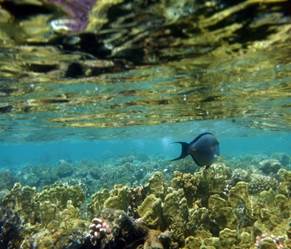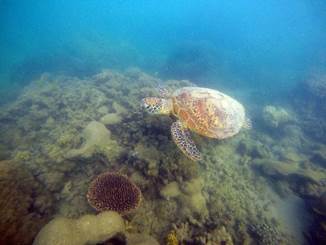 Underwater mammals who, like snorkellers, rely solely on breath-holding to dive. These intelligent creatures that like us are curious and playful. A young seal has decided it can be to play with a snorkeller's fins. Some Spinner Dolphins in the Red Sea pass by effortlessly. They have just returned to a lagoon after hunting squid at night.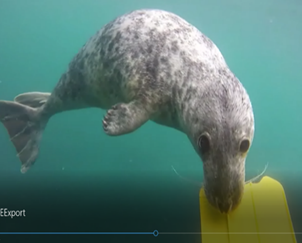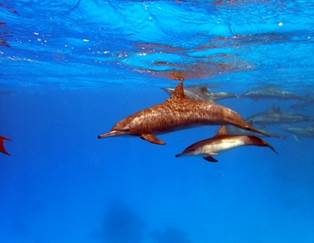 An aquatic human can't resist investigating a submerged bus at the bottom of a lake, not far from London.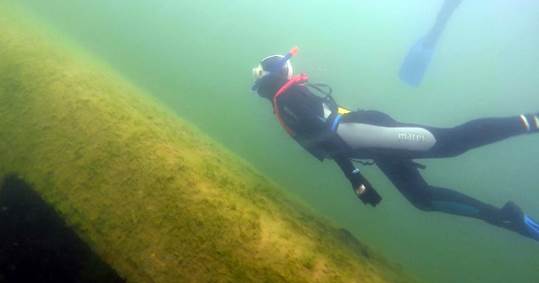 Looking up
Snorkelling promises much more if you look towards the sky, including the sight and sound of sea birds who are perfectly adapted to their environment.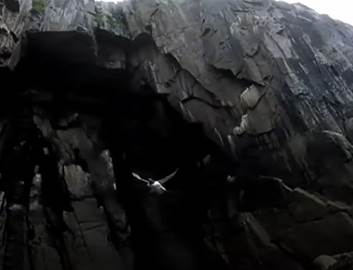 A guillemot has leapt from a cliff ledge 30 to 40 metres above us, passing only to land on the water next to me. With a single breath, this remarkable bird can then dive underwater deeper than a scuba diver in search of food. Keep looking up and you will also see gulls, cormorants, terns, and gannets who are the masters of the air.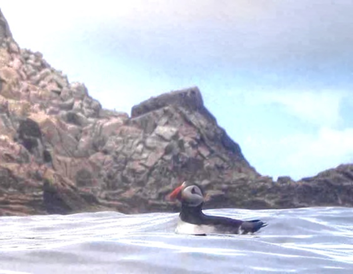 Pay attention because you, like us, may have that very special moment when you are swimming with a puffin
Looking ahead
A breath-taking scene of Old Harry Rocks on a gloriously sunny day in Dorset, showing the unique geology of the Jurassic Coast. We get ready to explore what lies beneath. Snorkellers have a unique vantage point that no landlubber or kayak can access.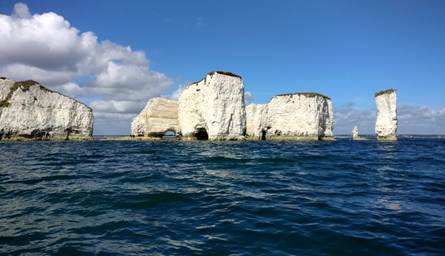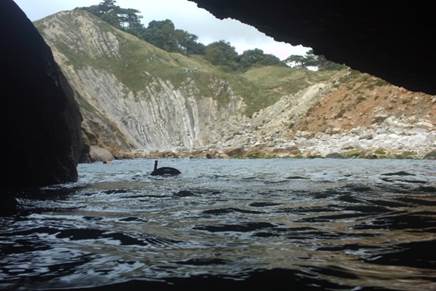 Exploring the watery caves of Stair Hole, leading to the remarkable geological formations on the other side.
What next?
The spectacular basalt columns of Fingal's Cave on the uninhabited island of Staffa.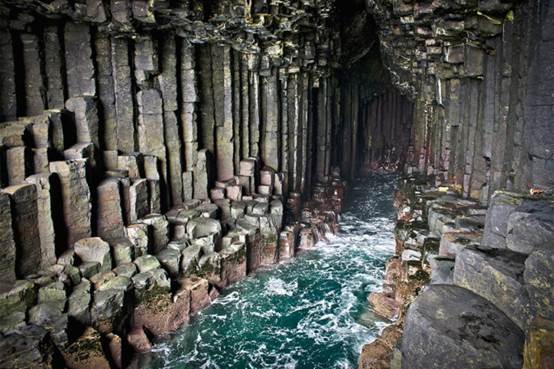 There is a never-ending list of watery places to visit in the UK and overseas so always keep your mask, snorkel and fins at the ready.

I hope this has helped to explain why I prefer "A Snorkeller's Eye View".

Keith J (Feb 2020)